Lottery-Syndicate-World.com Updates
Here's some of the latest updates to the site. But don't forget to check our lottery winners blog too.
Aug 17, 2015
'Play Euro Lotto' Review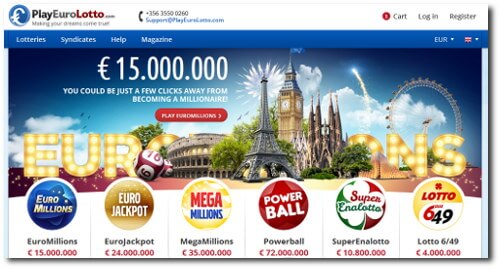 PlayEuroLotto specialise in online syndicates for the EuroMillions and Eurojackpot lottery games, using a novel method to guarantee you always get the Lucky Star and Euronumbers. Read our detailed review for more.