LottoLand Winners
They've only been going for a few years yet online lottery company LottoLand can already claim some really nice winners stories.
17th May 2019 - Keno
Mr S from Yorkshire, UK wins £1 Million on Keno 24/7 (based on the New York Keno). He only bet £1 and matched all 10 numbers.
23rd February 2019 - Spiel77 Extra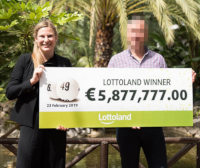 A German winner from Lower Saxony, picked up a huge win of €5,877,877.00 on the Spiel77 Extra game. He'd actually been betting on the same numbers for 3 years before he won, but he didn't mind waiting. He learnt of his big win when LottoLand called him whilst he was waiting at the airport to fly out on his honeymoon!
30th November 2018 - Online Scratchcard
Mrs Fox from Scotland thought she had won a very nice £1,000, which she told the LottoLand caller would help a lot towards Christmas expenses. That was when they broke the news that it wasn't £1,000 she had won, it was actually £1 Million. Merry Christmas Mrs Fox.
21st December 2017 - Oz Lotto
Not a huge win, but Mr S. from Rugby, England is not complaining. He collects £7,251.28 from betting on the Oz Lotto - on his birthday.
2nd March 2017 - Online Scratchcard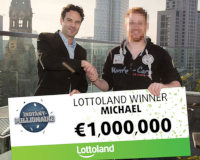 Michael from Germany becomes an instant millionaire thanks to a €1 Million win on a LottoLand scratchcard. He's only 23 and this was only the 3rd scratcher that he'd bought! Now he's going to pay off his parents house, buy one for himself and get a new car of course.
23rd December 2016 - EuroMillions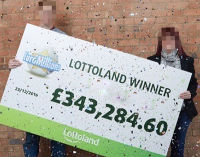 Siblings Joe and Sarah who live in Hampshire, UK pick up £343,284.60 from betting on EuroMillions (second tier prize) with LottoLand.
22nd December 2016 - El Gordo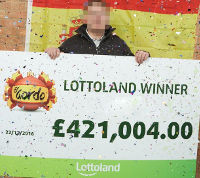 Jack, West Midland, UK receives £421,004.00 after hitting a second tier prize from the Christmas El Gordo. He also used the 'DoubleJackpot' feature so his prize was actually doubled.
8th June 2016 - US Powerball
Repeating Gary's luck from just last week Geoff Walker of Leicester, UK wins £34,000.
1st June 2016 - US Powerball
Gary Fletcher had been playing the UK Lotto for many years - but the best he'd done was 'a couple of tenners'. His first time betting on the US Powerball with LottoLand and he collects £34,685.35.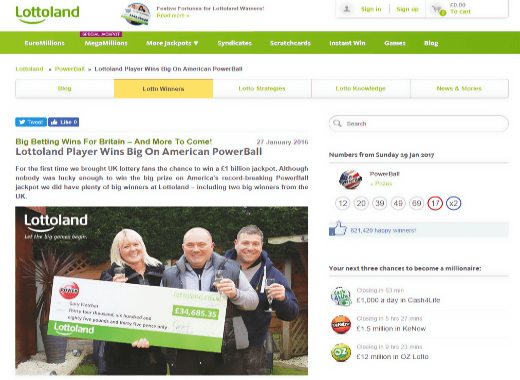 30th April 2016 - German Lottery (6aus49)
Another jackpot win. This time for Matthias from Berlin, Germany. He collects €22 Million. So far Matthias remains the biggest single LottoLand winner. His plans include quitting his job, lots more family time, some charitable donations. Oh, and a nice Ferrari for him ;-).
9th March 2016 - German Lottery (6aus49)
A serious jackpot win of €14.04 Million for Michael from Dresden, Germany betting on the German 6aus49.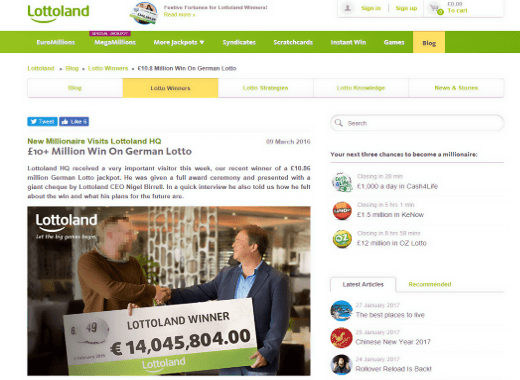 13nd January 2016 - US Powerball
An unnamed player wins USD$2 Million from a second tier prize after bettin on the record-breaking jackpot draw for Powerball.
22nd December 2015 - El Gordo Winners
Five players formed their own sydicate and played together by betting on the big El Gordo Christmas draw. Their group shared a prize of £2.8 Million, paying them around £560,000 each.
"I received Lottoland's email and then I double checked it on the website - then I felt a little queasy. I couldn't believe it!"
2nd October 2015 - Polish Lotto
Adam S., a truck driver from the Midlands, UK collects a huge £1,840,084.71 cheque from LottoLand representative Chris Tarrant after a bet on the Polish Lotto. As featured in The Mirror newspaper.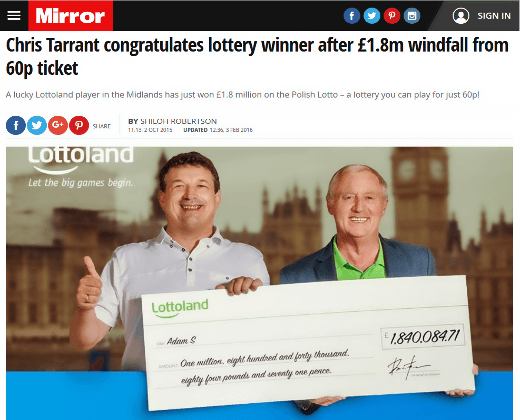 More Information:-
LottoLand Offices - watch a short video featuring the CEO at their offices based in Gibraltar.
LottoLand TV Advert - people in the UK you will know this ad. For anyone that doesn't here it is.