The UK Lotto Syndicates
The UK's Lotto game regularly offers some very good jackpots, particularly when you take into account the extra raffle prizes. Prizes are paid out tax free, and as a 6 balls from 59 game it does offer odds which somewhat better than other big some lottery games. It's not the only UK game of course, but definitely the most popular for syndicate players.
Read more about the different UK lottery games below, or jump straight in to our syndicate reviews here:-
The Reviews
Rating
Click For Review
Summary
The UK Syndicates

stars

LottoLand Syndicates
LottoLand has taken the UK by storm. Well now they have some pretty impressive syndicates to choose from too. In fact, loads of them.

stars

'Play Lottery'
BFL have plenty of professional experience managing syndicate groups for UK Lotto, EuroMillions and Spanish Superdraws, starting at just £5 per week.

stars

You Play We Play
UK based professional lottery syndicate playing UK Lotto with 'pay as you go' options at just £3.00 per draw. Free to join.

stars

Love My Lotto Syndicate
A 'multi-lottery' syndicate covering UK Lotto, EuroMillions, Plus5, Daily Draw and more. Starts at just £12 per month.

stars

Lotto By Text
Play the UK Lotto or EuroMillions by text from your mobile phone. But terrible value for money.
Want to list your lottery syndicate? Submit your UK lottery syndicate for review
About The National Lottery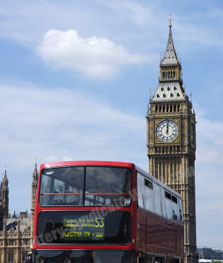 The UK's National Lottery is currently run by Camelot. The first draw was made on UK National TV on Saturday 19 November 1994.
The company name - 'Camelot' - also explains the curious King Arthur naming convention of the draw machines, i.e. Merlin, Arthur, Guinevere, Lancelot etc.
What UK Lottery Games Are There?
The main draw, simply called Lotto, is a 6/59 game - that is, pick 6 numbers from a choice of 1 to 59. Six balls are therefore drawn, plus a bonus ball.
It started as the only game available, drawn just once a week on a Saturday. But there have been numerous new games introduced since then - Plus 5, Lotto HotPicks, Thunderball and of course EuroMillions. The main Saturday Lotto game was expanded to include a Wednesday Lotto draw in February 1997.
Camelot have also published a wide range of regularly updated scratch off lottery tickets. These are issued under the name Instant Wins, or 'Instants'.
These are the draw games currently offered:-
| Game Name | Type Of Draw | Top Prize For | Ticket Price |
| --- | --- | --- | --- |
| Lotto | 6 from 59 (+ Bonus Ball) | Match 6 | £2 |
| Lotto Millionaire Raffle | Raffle | - | included with UK Lotto |
| EuroMillions | 5 from 50 + 2 from 11 | Match 5 + 2 | £2.50 |
| UK Millionaire Maker | Raffle | - | included with EuroMillions |
| Thunderball | 5 from 39 plus 1 from 14 | Match 5 + 1 | £1 |
| Hot Picks | 6 from 59 | Match 1 to 5 | £1 |
How Has The UK Lotto Changed?
As with many lottery games, the UK Lotto is always being evaluated and does change format from time to time. Some like the changes, others would prefer they stop changing things around. But overall the changes do seem to re-invigorate the game each time.
The most recent change was made on 10 October 2015, which for the first time changed the pool of numbers for the game. Up until this time players picked 6 balls from 49. This was increased to 6 balls from 59. At the same time the prize tiers were adjusted slightly, together with the addition of a new prize level for matching 2 main numbers which pays out a free ticket. The more important improvement however saw the addition of £1 Million prize to the Lotto Raffle, alongside 20 £20,000 prizes. This applies to both weekly draws.
Prior to the 2015 changes, it was October 2013 that controversially saw the ticket price double from £1 to £2. These changes also introduced the add-on Lotto Raffle game, included in the ticket price. The main draw itself remained the same, but the prize structure was also adjusted (you can read full details of the new UK Lotto game here).
The Raffle actually replaced the Plus 5 add-on game, and introduced an additional 50 randomly allocated prizes of £20,000. Each line bought for the main Lotto draw now includes a Raffle entry 'number' (it's actually a 4 letter colour, follow by an 8 digit number, e.g. 'NAVY 1234 5678').
What Are The Prizes For The UK Lotto?
The main Lotto game has always been by far the most popular UK only game, in particular the original Saturday draw. But EuroMillions has proven very popular with the British public and has been growing strongly. It also remains to be seen how players really feel about the restructured game.
There are now 6 prize tiers for the Lotto game, ranging from Match 2 to Match 6.
As a 6/59 game, there are six main balls drawn plus a bonus ball. Prizes are then awarded for:
To link directly to this table, just copy this link:-
Winning Combinations
Odds
Prize (Wednesday)
Prize (Saturday)
UK Lotto Odds & Prizes
Jackpot - Match 6
1 in 45,057,474
£2 - 8 Million
£4 - 20 Million
Match 5 Plus Bonus Ball
1 in 7,509,579
£50,000
Match 5
1 in 144,415
£1,000
Match 4
1 in 2,180
£100
Match 3
1 in 97
£25
Match 2
1 in 10.3
Free Ticket
Notes
1) Jackpots are a guideline, and can often be significantly higher due to rollovers (see below).
2) All prizes are estimated and depend on ticket sales and/or number of prize winners. Except the Match 3 prize which is a fixed amount, and Match 2 being the free lucky dip ticket.
How Big Does The Jackpot Get?
The jackpot size does of course depend on the number of tickets sold, as well as how many times the jackpot has rolled over. But it normalyl starts at £2 Million, but now regularly reaches over £20 Million.
The largest jackpot so far was won on 9th January 2016 at £66,070,646 - which was split between 2 different winning tickets. As with most lottery games, if two or more people match all the winning numbers, they then share the jackpot equally.
This jumbo jackpot was actually paid out after the 'Jackpot Cap' rule was applied. This rule states that whilst the jackpot does not have a limit on the number of times it can rollover, once it reaches a cap level of £55 Million it is then guaranteed to be paid out on the following draw. If nobody matches all 6 main numbers on that final draw, then the prize 'rolls down' to the next prize tier (and will roll down even further if there is no winner matching 5 main numbers and the bonus ball).
News
7 Jan 2017: No more live draw on BBC One. For the first time since being launched, the live draw is dropped from being broadcast on BBC One. It can still be seen live on Facebook and iPlayer though.
9 Jan 2016: A new record jackpot win hitting £66 Million, shared between 2 tickets.
10 Oct 2015: UK Lotto Reboot 2015 - the pool of numbers changes from 49 to 59, plus a new £1 Million Raffle prize.
5 Oct 2013: The New Lotto arrives. 1 sole winner claims the first £10 Million promotional draw jackpot. Plus 1,000 other winners collect a £20,000 Raffle prize.
2 Oct 2013: The final 'old' draw takes place, to make way for the all new UK Lotto game starting on 5th October with the first of two huge special launch draws.
22 Jan 2013: Camelot reveal plans for major changes to the UK Lotto game - players however are far from happy.
26 Oct 2012: Camelot announced the National Lottery has now created 3,000 millionaires in the UK.
29 Sep 2012: First ever quadruple rollover jackpot on the UK Lotto.
28 Aug 2012: Audible alerts to be added to terminals in the UK to try and prevent shop based ticket fraud.
12 Jan 2012: 19 year old Eloise Hutchinson wins £1,346,840.
7 Oct 2011: ASDA syndicate win £6,873,588.
12 Jul 2011: Camelot celebrate 222 Scottish Millionaires.
21 Apr 2011: Group of 16 cleaning ladies from County Durham celebrate £4,091,609 win.
20 Apr 2011: Rugby syndicate celebrate £4,091,609 from a £1 Lucky Dip ticket.
5 Feb 1997: The Wednesday draw is added to the main Lotto game, making two draws per week.
Official Site
The official site for the UK's Lotto game is www.national-lottery.co.uk. This is also the official source for results and some of the other major UK games.
Closed Syndicates
(for reference only):
Rating
Click For Review
Summary
Closed UK Syndicates

stars

Lotto 28
A small but low cost UK lottery syndicate with some really great features.

stars

eLottery Syndicate
The grandaddy of commercial syndicates, eLottery Syndicate was our firm favourite.

stars

UK Lottery Pools Group
One of the cheapest commercial lottery syndicates to access, with sensible options and low admin costs.

When joining a lottery syndicate always consider the game being played first. It's no good getting 50 times the chance of winning if you end up playing a game that's 100 times harder to win! The UK Lotto is a good game for playing in a syndicate.