Big Fat Lottos Group Wins UK Lotto Raffle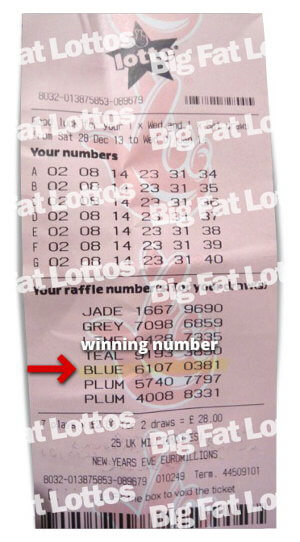 One of Big Fat Lottos syndicate groups is celebrating a nice win today with the UK Lotto's Raffle game.
The group scored the prize of £20,000 in the 1st January 2014 draw by matching the Raffle number 'BLUE 6107 0381'.
The Managing Director for BFL, Jennifer Houghton, commented that "We couldn't be happier for our players. What a great way to start the New Year!"
Big Fat Lottos have extensive experience of running syndicates on a professional basis. They provide groups for some of the worlds most popular lottery games including the UK Lotto and EuroMillions.