'Play Lottery' Review
The 'Play Lottery' group specialise mainly in lottery games with big jackpot prizes. They are a professional company who have been running syndicates for many years now, previously as 'Big Fat Lotto'.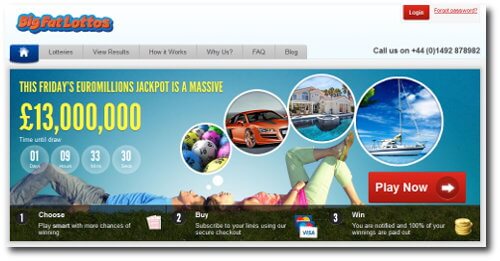 They currently offer syndicate bets for the UK Lotto, EuroMillions, the big Spanish games like El Gordo and the Italian SuperEnalotto. And most recently the Irish Lotto as well as the big US mega jackpot games.
The syndicates are open to players all over the world (except for the USA, those in the US see below).
The number of players per group is determined by which game you want to play. And 100% of the winnings are shared equally between members of each group.
You can combine games as you wish. So can choose which games you want to play as well as how many groups you want for each game. That means you can bet on UK Lotto and Irish Lotto, or in two EuroMillions syndicates, or any other combination you choose.
When you join you will also see the groups with positions currently available, and the numbers they use. Which gives you a small amount of choice over your number choice. But mostly it makes it easy to ensure you get different numbers if you want to join multiple groups for the same game.
The UK Lotto Syndicates
These groups bet on the main UK Lotto game, with the same numbers used for both the Wednesday and Saturday draws.
Each syndicate group buys 44 bets per draw, and is made up of 176 people.

The EuroMillions Syndicates
The EuroMillions syndicates play on both Tuesday and Friday. BFL give you 110 bets for each group per week (55 for Tuesday, and 55 for Friday). The groups are made up of 130 people.
This used to include the two weekly Millionaires Raffle games too, but things change and this is no longer the case.
The Irish Lotto
For the Irish Lotto, BFL have chosen to go for a smaller jackpot game - but a popular one with much better chances of winning than most games.
The Irish groups buy 40 syndicate bets in each Wednesday and Saturday draw (80 total), and are made up of 100 people.
The Powerball & Mega Millions Syndicate Groups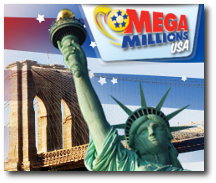 For the big popular US games, the groups buy 35 bets for every Wednesday and Saturday Powerball draw. And for Mega Millions 46 bets are shared for both Tuesday and Friday.
Each group is made up of 130 people for both games.
The Spanish Superdraw Syndicates
These groups are slightly different. They only bet on the big monthly lottery draws in Spain. You've probably heard of the crazy El Gordo Spanish lottery at Christmas, but Spain also has a huge draw in January called El Nino.

The Christmas El Gordo gets most attention because it has a prize fund in excess of €2 BILLION, but the January draw is now over €800 Million. The 'San Ildefonso' draw in June is also around €140 Million, with a still pretty large €80 Million for all the other months of the year.
The Spanish Superdraw groups are made up 50 players, with each group buying 10 'decimos' bets per draw.
The Italian SuperEnalotto Syndicates
SuperEnalotto is played in Italy 3 times a week. It has no cap on rollovers so jackpots get extremely big. But the odds are especially tough to match as this is a 6 balls from 90 draw. The record jackpot so far has been £154 Million.
BFL groups play 85 bets per draw (you need it with these odds!), with a group size of 85 players.
So How Much Does It Cost To Play?
Obviously each game has different prices, and some games have draws more frequently than others. So the costs vary depending on the syndicate(s) you choose.
This table however will give you a quick guide to what each group costs:-
| Game | Cost Per Week | Draws Per Week | Bets Per Week |
| --- | --- | --- | --- |
| UK Lotto | £5 | 2 | 88 |
| EuroMillions | £5.95 | 2 | 110 |
| Irish Lotto | £5 | 2 | 80 |
| Powerball | £9 | 2 | 70 |
| Mega Millions | £6 | 2 | 92 |
| SuperEnalotto | £6 | 3 | 255 |
The big Spanish lotteries are only drawn monthly. These cost £20 per month.
Picking Numbers
You can't freely pick your own numbers, but you can choose from a few different sets of numbers when you join as we mentioned above.
The Spanish draws have limited tickets available and come with pre-set numbers printed on them, so work more like a raffle anyway.
Joining etc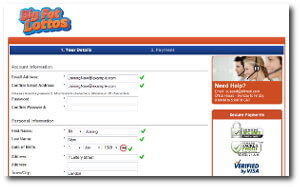 You can of course join online, with all the major debit and credit cards. You can also use the online payment system Skrill (used to be called Moneybookers) if you prefer.
Your winnings are automatically added to your online e-Wallet every time your group wins. And you can then log-in and click a button to request to be paid out whenever you wish. The payments can then be by cheque or Moneybookers.
'Play Lottery' are a professional syndicate company. They do have proper offices, and support staff that respond promptly to emails. And a prominent phone number for assistance
So What Do We Think?
If you want a professional syndicate then these guys do have 10 years experience to offer. Although they certainly aren't the cheapest option, they are a real physical company with offices and a phone number you can call for support.
And if you want to play the Spanish lotteries, it's also pretty much the only option. Especially with the shocking prices charged by the online ticket selling sites, particularly for popular draws like the Christmas El Gordo.
Latest BFL News:-
1 Nov 2014 A nice £25,000 win for an Italian group (read more).
10 Sep 2014 To appeal to a more international audience BFL are rebranding as 'Play Lottery'.
15 Aug 2014 Member 'Kabir A.' wins an awesome holiday to New York City.
14 Jan 2014 BFL Group Wins UK Lotto Raffle, and collects a £20,000 prize.
10 May 2013 BFL Says You Can Play Powerball Outside US, and Mega Millions too with their new US syndicate groups.
15 Mar 2013 BFL celebrate St Patrick's Day and introduce their new Irish Lotto groups.
15 Jan 2013 iPhone 5 Competition - join up for EuroMillions and get a chance at winning a shiny new iPhone 5 (the draw date is 31 March 2013).
2 Nov 2012 Facebook Competition - Win 55 free EuroMillions entries for Friday's £95 MILLION Jackpot.
23 Feb 2012 BFL add new Jackpot PowerPlay syndicates, covering EuroMillions/Millionaire Raffle, UK Lotto and SuperEnalotto.
Similar Lottery Syndicates:-
Love My Lotto Review - plays in lots of different draws instead of playing with lots of tickets.
You Play We Play Review - very straightforward syndicate, with a novel pay as you go option.
Tips 4 Winning Review - a semi-pro group with more of a focus on playing the EuroMillions lottery.
Lotto 28 Review - an amateur syndicate that plays the UK Lotto with options for both weekly draws.
Syndicate Options For Players In The USA:-
Powerball Syndicate - if you like the big prize games try this instead.
Florida Lotto Magic Review - play Florida Lotto with an option for Powerball too.

by
Mark
2011-03-30 Updated:
2013-10-09