Love My Lotto Magazine Ad
The Love My Lotto syndicate has started advertising in the national press, as well as on TV. Here's the first full page Love My Lotto ad spotted in What's On TV.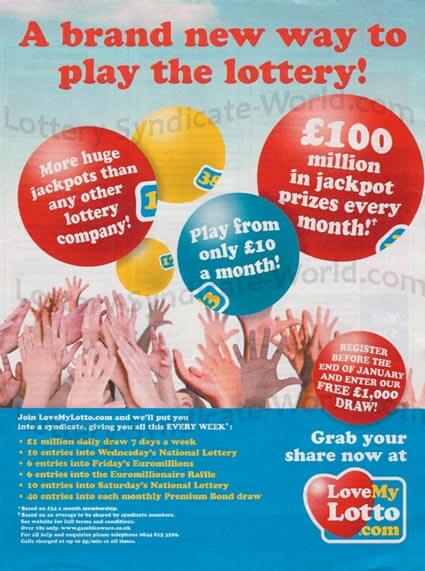 > You can find Love My Lotto here
More Information:-
Lotto Plus 5 Added To Syndicates - Not only a new design for the site, but also a new game.
Love My Lotto Interview With 'Jackpot John' - watch John talking about the day he became a syndicate millionaire, and what he thinks about this syndicate.
Love My Lotto TV Advert - first TV commercials appear for this popular group.
Love My Lotto Balloon Launch - Digby Jones releases some balloons and welcomes this new option to the world.