'Play Lottery' Syndicate Group Wins On SuperEnalotto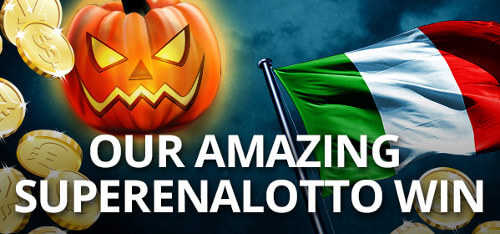 It's been a good Halloween celebration for one group of Play Lottery syndicate members. They got to celebrate with a nice solid win on Italy's SuperEnalotto.
Here's what the team at Play Lottery had to say:-
"For some lottery players hitting a big prize may remain a bit of 'witch-ful' thinking. But for the Italian syndicate for SuperEnalotto from Play Lottery it certainly became a very beautiful reality.
It was no 'hocus pocus' when we matched up 5 main numbers on Italy's most popular lottery on 16 October and scooped up a prize of almost £25,000! This brilliant win has left members of our Italian syndicate with something to smile about over the weekend, with an equal share of the winnings as absolutely 100% winnings are paid out!"
If you want a piece of la dolce vita then you can read our review of the group here.
Here's the results of that draw direct from Sisal:-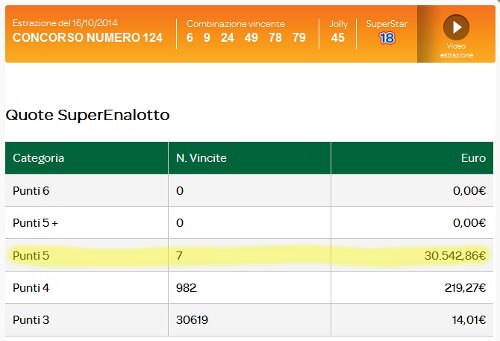 There were only 7 tickets managed to match 5 numbers overall, and nobody did any better in that draw.