UK Lotto Syndicates
The UK Lotto regularly offers jackpots up to £25 million. Prizes are paid out tax free, and as a 6 balls from 49 game it offers odds which are 10+ times better than some lottery games.
Read more about the different UK lottery games below, or jump straight in to our syndicate reviews here:-
The Reviews
Rating
Click For Review
Summary
The UK Syndicates

stars

Big Fat Lotteries
BFL have plenty of professional experience managing syndicate groups for UK Lotto, EuroMillions and Spanish Superdraws. All at £5 per week.

stars

Love My Lotto Syndicate
A 'multi-lottery' syndicate covering UK Lotto, EuroMillions, Plus5, Daily Draw and more. Starts at just £12 per month.

stars

You Play We Play
UK based professional lottery syndicate playing UK Lotto with pay as you go options at just £2.00 per draw. Free to join.

stars

Lotto 28
A very low cost UK lottery syndicate with some really great features.

stars

Lotto By Text
Play the UK Lotto or EuroMillions by text from your mobile phone. But terrible value for money.
Want to list your lottery syndicate? Submit your UK lottery syndicate for review
About The National Lottery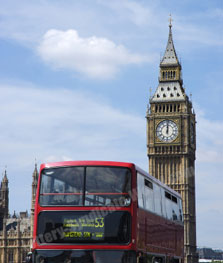 The UK's National Lottery is currently run by Camelot. The first draw was made on UK National TV on Saturday 19 November 1994.
The company name - 'Camelot' - explains the curious naming convention of the draw machines, i.e. Merlin, Arthur, Guinevere, Lancelot etc.
The Games
The main draw, called Lotto, is a 6/49 game - that is, pick 6 numbers from a choice of 1 to 49. Six balls are then drawn, plus a bonus ball.
It started as a Saturday only draw but there are now numerous additional games - Plus 5, Lotto HotPicks, Thunderball and of course EuroMillions. The main Saturday Lotto game was expanded to include a Wednesday Lotto draw in February 1997.
Camelot have also published a wide range of regularly updated scratch off lottery tickets. These are issued under the name Instant Wins, or 'Instants'.
These are the draw games currently offered:-
| Game Name | Type Of Draw | Top Prize For |
| --- | --- | --- |
| Lotto | 6 from 49 (+ Bonus Ball) | Match 6 |
| Lotto Plus 5 | 6 from 49 (+ Bonus Ball) | Match 6 |
| Thunderball | 5 from 39 plus 1 from 14 | Match 5 + 1 |
| Hot Picks | 6 from 49 | Match 4 |
Prizes For The UK Lotto Draw
The main Lotto game is still by far the most popular UK only game, in particular the original Saturday draw. But EuroMillions is also very popular with the British public.
There are 5 prize tiers for the Lotto game, ranging from Match 3 to Match 6.
As a 6/49 game, there six main balls drawn plus a bonus ball. Prizes are then awarded for:
| Winning Combinations | Odds | Estimated Prize |
| --- | --- | --- |
| Jackpot - Match 6 numbers | 1 in 13,983,816 | £2 Million |
| Match 5 numbers Plus Bonus Ball | 1 in 2,330,636 | £100,000 |
| Match 5 numbers | 1 in 55,492 | £1,500 |
| Match 4 numbers | 1 in 1,033 | £62 |
| Match 3 numbers | 1 in 57 | £10 |
The actual prize value depends on the number of tickets sold, and how many people match the same numbers. But it's usually at least £2 Million for the jackpot, and it regularly reaches over £5 Million.
The largest jackpot so far was won on 6th January 1996 at £42,008,610 - it was split between 3 different winning tickets. As with most lottery games, if two or more people match all the winning numbers, they then share the jackpot equally.
You can check your UK Lotto Results here.
News
22 Jan 2013: Camelot reveal plans for major changes to the UK Lotto game - players however are far from happy.
26 Oct 2012: Camelot announced the National Lottery has now created 3,000 millionaires in the UK.
29 Sep 2012: First ever quadruple rollover jackpot on the UK Lotto.
28 Aug 2012: Audible alerts to be added to terminals in the UK to try and prevent shop based ticket fraud.
12 Jan 2012: 19 year old Eloise Hutchinson wins £1,346,840.
7 Oct 2011: ASDA syndicate win £6,873,588.
12 Jul 2011: Camelot celebrate 222 Scottish Millionaires.
21 April 2011: Group of 16 cleaning ladies from County Durham celebrate £4,091,609 win.
20 April 2011: Rugby syndicate celebrate £4,091,609 from a £1 Lucky Dip ticket.
5 Feb 1997: The Wednesday draw is added to the main Lotto game, making two draws per week.
Closed Syndicates
(for reference only):
Rating
Click For Review
Summary
Closed UK Syndicates

stars

eLottery Syndicate
The grandaddy of commercial syndicates, eLottery Syndicate was our firm favourite.

stars

UK Lottery Pools Group
One of the cheapest commercial lottery syndicates to access, with sensible options and low admin costs.
When joining a lottery syndicate always consider the game being played first. It's no good getting 50 times the chance of winning if you end up playing a game that's 100 times harder to win! The UK Lotto is a good game for playing in a syndicate.