LottoLishus Winnings Update - w/c 16 Jan 2017
An update on the LottoLishus winnings stats for the week commencing 16th Jan 2017:-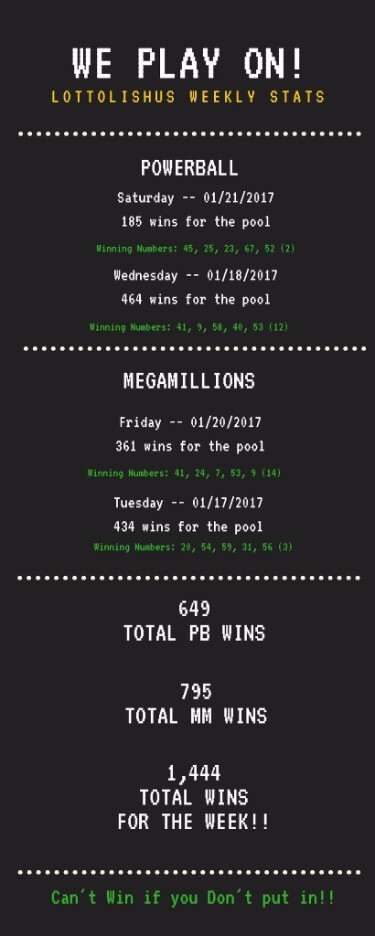 You can find our LottoLishus review here.
The group has grown significantly, and are now producing literally hundreds of wins per draw. Which makes for quite a lot of admin when you're playing 4 draws a week between Powerball and Mega Millions.
That looks to me like 1,444 wins for the week!
More Information:-
LottoLishus Winners - First Powerball Draw - here are the results of their first Powerball draw. 53% of their players won.
LottoLishus Winnings Update - w/c 23 Jan 2017 - more stats, because you just can't have enough. Winnings for the week of 23rd Jan.
LottoLishus Winnings: w/c 13 Feb 2017 - these are winnings for the week commencing 13th Feb 2017.
Winnings: w/c 3 Apr 2017 - more stats for the week of 3rd Apr 2017.