LottoLishus Winnings Update - w/c 23 Jan 2017
More stats, because you just can't have enough stats. These are for the week of 23rd Jan:-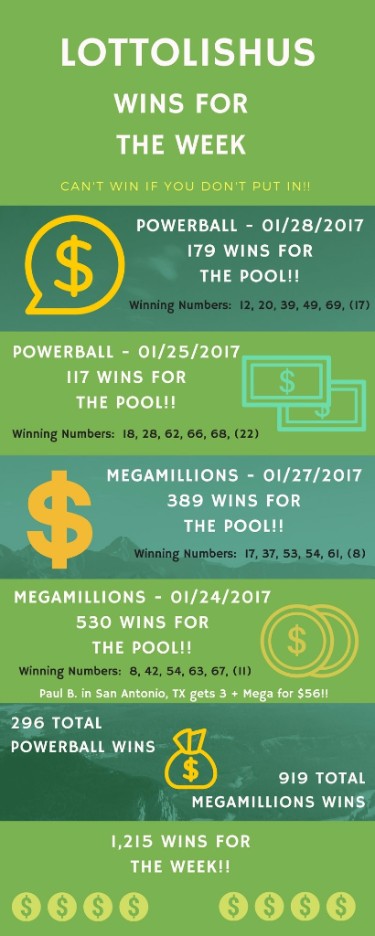 Back to the LottoLishus Review
Not quite as many as last weeks stats, but still 1,215 wins for this week.
More Information:-
LottoLishus Winners - 1st Powerball Draw - now live, the results of their first Powerball draw in a nice infographic style.
LottoLishus Winnings Update - w/c 16 Jan 2017 - quick update on winnings for the week starting 16th Jan.
LottoLishus Winnings: w/c 13 Feb 2017 - these are for the week commencing 13th Feb 2017.
LottoLishus: w/c 3 Apr 2017 - more win stats for the week of 3rd Apr.