What Is The Biggest Mega Millions Jackpot Ever?
It's Mega Millions by name, but just how big can it get? Discover the biggest Mega Millions jackpot ever won.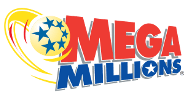 Mega Millions has certainly had some jumbo jackpots over the years, but nothing comes close to the frenzy that finally resulted in not only the largest lottery in US history, but at the time the largest lottery jackpot ever won!
It was a Tuesday evening, on March 27 in 2012. And the jackpot had now rolled over EIGHTEEN times - nobody had won again that evening!
The headlines the next morning screamed a jackpot payout of $476 Million for Friday's draw! Enough to give any bank manager a heart attack.
The Biggest Mega Millions Jackpot EXPLODES!
The next few days saw a ticket buying frenzy throughout the USA that stunned the media, and the lottery company alike.
In just 3 days the jackpot figure exploded from an incredible $476 Million to an astounding $656 Million. Not only the biggest Mega Millions jackpot ever, but the biggest jackpot in the world.
And it wasn't just down to the regular lottery players. Yes, they were buying large amounts of tickets in the hope of winning more than half a BILLION dollars. But Americans who never normally play the lottery were also found queueing at the lottery terminals.
Lottery company staff had to deliver extra supplies of paper to stores to make sure they had enough to keep up with the ticket demand! Sales just for Friday racked up to an astonishing $429 Million.
The Biggest Ever Jackpot Winners
Ticket sales had been so strong it was almost inconceivable that nobody would win.
And indeed, Mega Millions revealed that 3 tickets had won the mega jackpot on Friday 30th March 2012. Each one entitled to $218.67 Million.
The winning tickets were bought in Maryland, Illinois and Kansas. The winners from Maryland and Kansas have claimed their prizes, but the winner from Illinois has yet to come forward. And the Illinois ticket holder has just come forward.
In Kansas the winners have chosen to remain anonymous - something most US states don't allow.
The Illinois Mega Millions Jackpot Winners
The Illinois winner has come forward, had their claim validated, and is due to be revealed shortly. They will receive their winnings of $218.67 Million at a prize giving to take place in the town of Red Bud, which is a small town in southern Illinois. The winning ticket was bought at a convenience store in Red Bud.
The Maryland Mega Millions Jackpot Winners
The Maryland winners turned out to be a syndicate calling themselves 'The Three Amigos'. It was made up of 2 school teachers and an admin worker.
They made an appearance at the check presentation at Maryland lottery headquarters, but were concealed behind the large check and wore boiler suits and gloves to prevent anyone recognising them.
They were however described as nice, down to earth people - just the kind of folks you would really wish to be claiming a big prize.
Could a Larger Jackpot Ever Happen?
It's unlikely of course that Mega Millions will get so big again. But only unlikely - it's certainly not impossible. Maybe we'll be writing about you when we next cover the biggest Mega Millions jackpot ever.
Want a Better Chance of Winning Mega Millions?
Mega Millions is tough to win - that's why it rolls over so often - the odds are 1-in-176 Million of claiming the big prize.
So if you want a better chance of winning it, think about playing in a Mega Millions syndicate. You have to share, but that's definitely not a problem with jackpots this big!
More Lottery Questions Answered:-
What Are The Most Popular Winning Lottery Numbers?
How To Pick Winning Lottery Numbers?
What Are The Most Common Lottery Numbers?
Discovering Lottery Winning Combinations
What Is A Lottery Syndicate?