What Are The Largest Lottery Jackpots Ever Won In The World?
Certain lottery games are designed to produce big jackpots. Here are the largest jackpots and winners ever.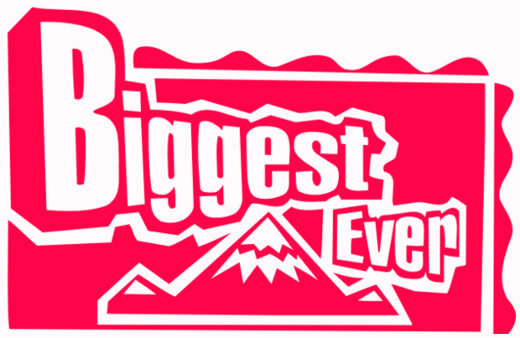 World's Largest Lottery Winners: Top 5
Date Won
Jackpot Size
Lottery Game
Winners
Country
World's Biggest Jackpot Wins
13 January 2016
$1,586 Million
Powerball
3
USA
30 March 2012
$656 Million
Mega Millions
3
USA
17 December 2013
$648 Million
Mega Millions
2
USA
18 May 2013
$590.5 Million
Powerball
1
USA
28 November 2012
$587.5 Million
Powerball
2
USA
So all of the biggest prizes so far have gone to the USA. Although do remember that lottery jackpots in the USA as quoted are paid by annuity - if you choose to receive a lump sum, you receive considerably less. Prizes are also taxed in the USA which reduces them still further.
That jumbo $1.586 BILLION world record win was split between just 3 ticket holders, from Florida, California and Tennessee.
Try out a Mega Millions & Powerball syndicate here
The largest ever single ticket winner worldwide is No. 4 in our list, at $590.5 Million. Gloria C. MacKenzie in Florida won it using a quick pick ticket.
Europe's Biggest Lottery Winners: Top 5
Whilst the largest wins Europe can offer are quite a lot smaller than the USA, these are still some pretty seriously big winners.
Date Won
Jackpot Size
Lottery Game
Winners
Country
Biggest Lottery Wins In Europe
10 August 2012
€190 Million
EuroMillions
1
UK
24 October 2014
€190 Million
EuroMillions
1
Portugal
12 July 2011
€185 Million
EuroMillions
1
UK
20 Nov 2015
€163.5 Million
EuroMillions
1
Portugal
30 October 2010
€177.7 Million
SuperEnalotto
1
Italy
It's interesting to notice that all of these big European prizes have so far gone to single ticket winners. And that the biggest jackpots are mostly claimed by the EuroMillions or sometimes Eurojackpot games - mainly because these games are played across multiple countries instead of just one.
Biggest Lottery Jackpot 2016
This year we have had some amazing prize winners:-
10 May 2016: A EuroMillions winner from Portugal takes out a prize of €73 Million.
6 Apr 2016: Another big one from the UK Lotto with a jackpot of £35.1 Million claimed by a single winner.
25 Mar 2016: Eurojackpot turns out a winner from Germany of € 76.7 Million.
29 Jan 2016: €132.3 Million is shared by 2 winning ticket for the EuroMillions draw.
13 Jan 2016: What a start to the year - a huge Powerball prize pot of $1.586 Billion won by just 3 tickets, now the world's biggest lottery prize ever.
9 Jan 2016: The revised rules UK Lotto delivers a prize of £66 Million, shared by just 2 ticket holders.
Biggest Lottery Jackpot 2015
20 Nov 2015: It's Portugal again with a sole winner claming the EuroMillions jackpot of €163.5 Million.
12 Jun 2015: One UK winner comes forward to pick up a superb prize of €129.2 Million.
15 May 2015: A big one for the Eurojackpot with a sole jackpot payout of €90 Million.
6 Mar 2015: A single ticket from Portugal takes first prize with a win of €100 Million in this EuroMillions special draw.
Biggest Lottery Jackpot 2014
4 Nov 2014: Mega Millions delivers a sweet jackpot of $321 Million to a single New York ticket holder.
24 Oct 2014: EuroMillions maxes out at €190 again, and a lucky winner from Portugal takes home the lot.
18 Mar 2014: Florida and Maryland celebrate as a ticket from each takes out a $414 Million jackpot for Mega Millions.
19 Feb 2014: A single Californian man becomes a very happy Powerball winner of $425.3 Million.
Other Notable Jumbo Prizes
Whilst the big games from the USA, and the multi-country European games tend to turn out the biggest jackpots in the world. It's Spain that manages to bust the record for the largest prize pool overall as standard.
This is all down to their somewhat mad El Gordo Christmas draw. Which has a prize pool that pays out around €2.2 Billion. The top prizes are significantly smaller though, because this game chooses to pay out millions of prizes instead of giving huge prizes to just a few people. It's been responsible for whole Spanish villages going from rags to riches!
The Trend Continues
In the arms race to produce the world largest prizes, it seems lottery operators can see no boundaries. We have now had a jackpot in excess of a billion dollars. Yet there is still a trend amongst lottery companies to keep changing their games to make them harder to win, to create even more rollover jackpots. These rollovers obviously deliver bigger jackpots, but also sell a lot more tickets which makes greater profits for the lottery companies. Will we ever see a prize in excess of two billion dollars? It's certainly possible.
More Lottery Questions Answered:-
What Is The Biggest Mega Millions Jackpot Ever?
What Are The Most Popular Winning Lottery Numbers?
How To Pick Winning Lottery Numbers?
What Are The Most Common Lottery Numbers?
Discovering Lottery Winning Combinations