What's New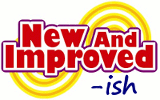 Syndicates do come and go. Some only ever plan to exist for a short time, but some just didn't realise the work involved and don't last!
Here is a quick reference to where you will find the newest syndicate reviews, plus the syndicates that we are aware of but that are not quite ready for a full review yet.
Newest Reviews
LottoLand - a very popular new brand shaking things up in the UK. It comes with the seal of approval from Chris Tarrant, which may or may not mean anything to you personally. Lots of syndicate options as well as regular play options too. Also proving popular around Europe and Australasia. Some big winners already and value for money looks pretty good. You can play games from the USA, but unfortunately people in the USA cannot play (not LottoLand's choice obviously - it's crazy US laws introduced to make it extremely difficult for Americans to play outside of the US, free trade and liberty, hmmm!).
LottoLand Syndicates Review
LottoLishus - a novel way to play the US Powerball and/or Mega Millions, with random 'meteor strikes' meaning you can also share a win from any ticket across the entire syndicate. This one looks very promising.
LottoLishus
Love My Lotto - play the UK Lotto, EuroMillions, Millionaire Raffle, Daily Draw and Premium Bonds all in one syndicate costing from just £10 per month.
Love My Lotto Review
Spanish Superdraw Syndicate - play all 12 of the crazy big Spanish draws - including El Nino, Summer El Gordo and of course the crazy El Gordo Christmas draw with the BILLION Euro prize pool.
Spanish Syndicate Review
FLA Lotto Magic - plays the Florida Lottery, plus some intriguing extra benefits for members.
FLA Lotto Magic Review
Mario's Lottery Groups - Canadian syndicate playing the Canada Lotto 649.
Mario's Lottery Groups Review
Lottery Pools Win - Mega Millions and US Powerball pool.
'Lottery Pools Win' Review
Tips4Winning - playing the EuroMillions. The fundraising angle for schools or good causes is good. The site needs more work but it's early days.
'Tips 4 Winning' Review
LottoByText - UK Lotto and EuroMillions syndicate with payments based around mobile text messages (number selection based on silly science, group sizes and real costs not clear).
Lotto By Text Review
Big Fat Lotteries - playing the UK Lotto, EuroMillions and the Spanish lotteries. This has risen from the ashes of the once highly respected eLottery syndicate. Is the new company as good?
Big Fat Lotteries Review
WinTrillions Power Combo Lottery Syndicate - Straightforward looking syndicate that plays the US Powerball, US Mega Millions and Italy's SuperEnalotto. WinTrillions are not known for low costs, but maybe the syndicate route can make them better value.
WinTrillions Powerball and Mega Millions Syndicate Review
You Play We Play - covers the UK Lotto, EuroMillions and Thunderball with no fixed subscription requirements, although this means syndicate sizes are never certain.
You Play We Play Review
WinTrillions Irish Syndicate - selling tickets online since 2006, this online ticket service has branched out into providing syndicates. This one plays the Irish lottery.
WinTrillions Irish Lotto Syndicate Review
WinTrillions OzLotto - very easy to use site, very quick and easy to play. But a darn expensive option for an OzLotto syndicate. Definitely not one for regular play. Use only for 'one-off' occasions to play special draws.
WinTrillions OzLotto Syndicate Review
ALGMO - billed as the 'replacement' for TSC2000. Initial impressions were that you wouldn't want to waste any time on this, but thankfully things did improve.
Algmo Review
---
Pending Reviews
Play By Syndicate - syndicate playing the UK Lotto, not much info on the site.
Review Pending
Lotto 649 Pool - plays the Canada Lotto 649. Amateur/freebie website, but up and running.
Review Pending
'UK-LotterySyndicate' - a very amateur website, but there may be a decent UK Lotto syndicate hiding beneath.
Review Pending
My Lotto Lines - new site covering the UK Lotto, Thunderball, Plus 5 and EuroMillions as one group. Appears to be based in Israel. Some very dubious claims on the site of 'recent winnings' (i.e. they are actually 'just examples', and have completely changed once already!).
Review Pending
OSA (Overseas Subscribers Agent) - the Amsterdam based mass 'junk mailer' (has anyone on the planet not received lottery offers in the post from them..?) makes it online. Are their tickets and syndicate options still vastly more expensive than anyone else? Er, yes.
Review Pending
Powerball Lotto Club - This small group out of Texas run by David plays the Powerball (the clue was in the name really) only when the jackpot hits $350 Million.
Review Pending
---
The Didn't Last Very Long Section...
These syndicates did actually manage to launch, stay active for long enough to warrant a review. But didn't make it long term.
Xzotto - so is it a lottery syndicate, or not..? Very confused site.
Xzotto Review
YoYo Lotto - plays the California Lottery, New York Lottery and Mega Millions. Sadly they seem to have just copied the approach of Xzotto which was truly awful.
YoYo Lotto Syndicate Review
---
The "We Didn't Realise It Would Be Hard Work" Section...
For posterity (and validation that reviewing syndicates the moment they launch is a waste of time...) here are those syndicates that closed down either before we got proper information, or reached a comfort point in their stability to provide a detailed review.
EuroMillions Jackpot Club - an offshoot of the popular Love My Lotto syndicate. Low cost but quite confusing as to exactly what tickets you get for your subscription. And does a 'matching bonus' mean you get more, or give away more..? (Latest: has been 'down for maintenance' for a couple of months now...)
Probably Gone.
Lotto Worx - plays the EuroMillions. Some nice touches with the way groups are organised and winnings shared. But a confusing shopping cart, and concerns about the payment system.
Gone.
My World Lottery - new syndicate company based in Ireland. Initial impressions are that it borrows pretty heavily from Love My Lotto in design. One warning sign - it's not clear how big syndicate groups are.
Gone.
Lotto Pond - Canadian lottery pool planning on groups playing Hospital Lotteries and Lotto Max.
Gone before ever starting...
"What's Your Lottery Dream" - confusing syndicate site, probably playing Spanish lotto.
Gone.
GA Lottery Club - Georgia Lottery Club plays the US Mega Millions, website incomplete.
Gone before ever starting...
Lottery Magic UK - new UK syndicate, 'mathematically formulated' entries...
Gone.
Red Hot Lotto - new UK syndicate.
Gone before ever starting...
Astrolott - Quotes "neural network technology, astro cycle behaviour and frequency analysis to forecast numbers" - none of which can inrease chances of winning of course, so hopefully the syndicate itself will be good when it launches on 28th June.
Gone before ever starting...
Go Easy Lotto - fairly new US PowerBall syndicate, website incomplete.
Gone before ever starting...
eLottery Pool - US Powerball pool and scratch off tickets pool.
Looks dead...
Michigan Lucky Lotto Club - play any of the Michigan lottery games. Some curious inconsistencies in the website. And not answering emails. Dead already?
Looks dead...